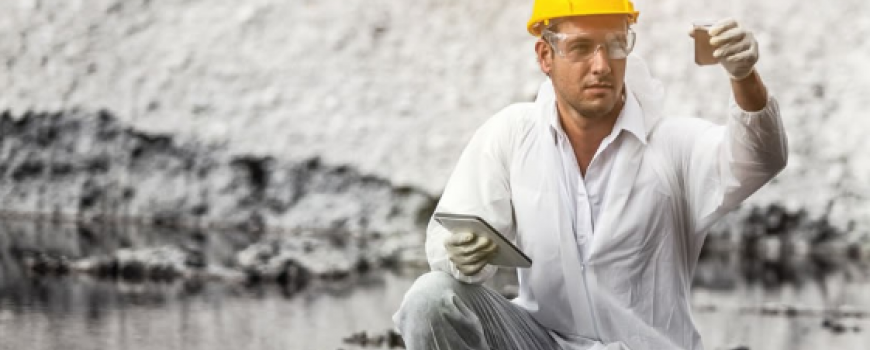 S.sensing CS - Wastewater monitoring system for real-time monitoring & dosing control.

Kurita's S.sensing CS technology offers an innovative equipment to control the product dosage in industrial wastewater treatment systems. This state of the art wastewater monitoring system is using a laser-based technology and offers an in situ measurement of the turbidity between the flocs. The advantage of measuring the turbidity between the flocs is that this enables the S.sensing CS wastewater monitoring system to control the product dosage already at the inlet of the sedimentation basin, which means before the actual sedimentation process.

Industrial wastewater treatment systems usually control the dosage of the used products according to a turbidity measurement at the outlet of the sedimentation basin which means after the sedimentation process. This results in a considerable time delay of the product dosage control as compared to the changes in the water quality at the inlet of the process.

After the coagulant/flocculant dosage, the flocs are already formed and phase separation has taken place. Therefore at the inlet of the sedimentation basin, the two phases (clean water and flocs) are already present. However standard measurements cannot measure the water quality as the flocs interfere with the measurement. With S.sensing CS technology this drawback is eliminated. It measures the clear water phase between the flocs, independent of their presence.

Therefore with S.sensing CS technology, it is possible to adjust the product dosages exactly according to the inlet water quality of the different wastewater applications.

As a result of using S.sensing CS, too high or too low product dosages are avoided. Pumps are immediately adjusted to match the load of the inlet water of the industrial wastewater treatment plant.

The result is a smooth wastewater process operation with a stable water quality at an optimum product dosage.

Most important an effective product dosage controlled by S.sensing CS results in a reduction of total sludge formation. This also reduces considerably further sludge processing cost as well as the sludge disposal cost.

S.sensing CS offers several advantages:

Optimisation of coagulant dosage
No overdosage
The advantage to dosing always the correct amount of product at the right time
Stable quality of treated water
Reduced cost of pH control
Reduction of sludge amount, therefore the sludge disposal cost are reduced considerably
Labour saving of water treatment operation
Total cost reduction

Due to the continuous monitoring, S.sensing CS ensures at the same time an optimum dosage and a smooth and stable plant operation.