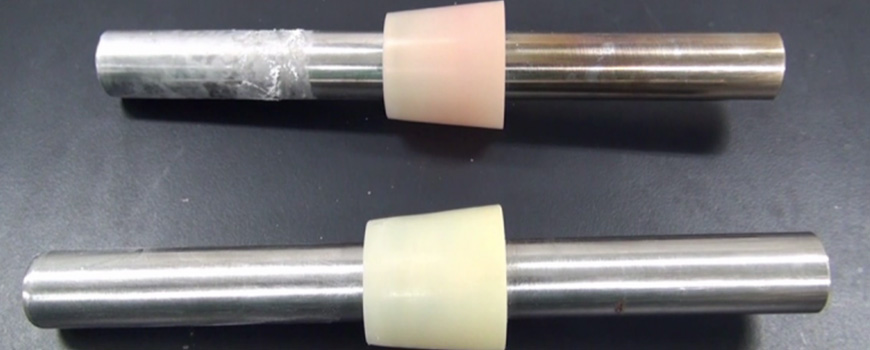 DReeM Polymer™ is Kurita's awarded Dispersion Removal effect Management Polymer for steam generators and boiler systems.

The multi-functional properties of DReeM Polymer™ keep heated surfaces in boiler systems free of scale and remove existing hardness and silica deposits from system surfaces during normal boiler operation. Clean heat transfer surfaces will directly improve boiler efficiency leading to energy savings and a significant reduction in CO2 emissions.

Already thin layers of scale on heated surfaces lead to a lower heat transfer with related boiler efficiency losses. In other words, more fuel is required to generate the same quantity of steam for any kind of industrial process. The impact on boiler efficiency losses is depending on the thickness and the composition of the scale. One of the most critical scale components in hot water and steam boilers is silica. Compared to conventional treatment programs systems treated with DReeM Polymer™ can tolerate significantly higher levels of silica and hardness in boiler water by preventing scale formation on heat transfer surfaces.

DReeM Polymer™ is a widely applied descaler in low-pressure boilers in all types of industry allowing even water containing scale components to be used as boiler feed water. This contributes to the reuse of industrial water with less fresh water consumption.

DReeM Polymer™ can in specifically also be applied in food industry according to FDA § 173.310 as boiler water additive in the preparation of steam contacting food.

One of the main advantages of DReeM Polymer™ is the fact that this descaler can be applied during normal system operation. A boiler shut-down for an offline cleaning with the related stop of production is not necessary.

DReeM Polymer™ can be dosed as descaler additionally to the existing conventional treatment program or is applied as combination product together with Kurita's innovative Cetamine®Technology.

Dispersion Removal effects Management (DReeM) Polymer™:

Controls and removes silica and hardness scale in low-pressure boilers during normal operation
Removes existing silica and hardness scale from boiler surfaces up to 4 times more efficient than conventional polymers
Is a ready to use liquid descaler which is intended to be dosed additionally to the current treatment concept
Reduces the total amount of fresh water consumption
Reduces the total amount of fuel consumption
Reduces operational costs by increasing boiler efficiency and lifetime

Kurita's DReeM Polymer™ has been awarded at the 49th JCIA Technology Award hosted by the Japan Chemical Industry Association (JCIA) with the Environmental Technology Award as an outstanding technology with remarkable reductions in environmental impact.

DReeM Polymer™ has additionally won the Energy Conservation Center Chairman's Award as part of 2017 Energy Conservation Grand Prize, which is organized by the Energy Conservation Center, Japan.