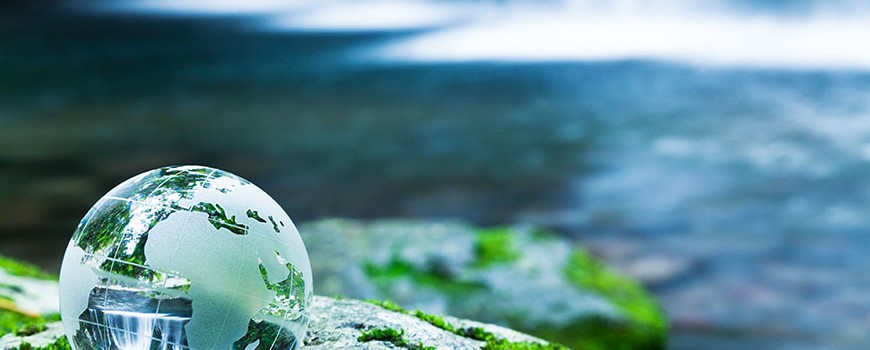 Kurita, in his continuous commitment for sustainable treatments, has developed Corrsave® 100, an innovative new molecule that provides corrosion inhibition and hardness stabilization for water systems with special focus on treatments where low P (Phosphorous) contribution and improved biodegradability is a demand.

Corrsave® 100 is a proprietary substance produced from the reaction of a natural organic acid with a phosphorous compound. It has an improved biodegradability and is classified as inherent biodegradable. It is low toxic, non-mutagenic and non-irritant to skin or eyes. The corrosion inhibition efficiency, as well as properties important for the application in cooling systems, have been studied thoroughly in lab tests and pilot cooling systems. Since the launch of Corrsave® in 2014, these excellent results have been confirmed by numerous successful applications in the field.

Corrsave® 100:

Is based on

natural

and renewable

organic acids

Is inherent

biodegradable

Has a high performance compared to state-of-the-art corrosion inhibitors

The traditional corrosion inhibitors for industrial cooling systems are based on phosphonates, phosphates and zinc. Some of them are known for their low biodegradability or their contribution to eutrophication. Corrsave® 100 is the perfect solution in cases where the actual legislation demands a strict surveillance of P-limits and a high biodegradability is preferred.

Corrsave® 100 and the formulated products Aktiphos® 4170, Aktiphos® 4180 and Aktiphos® 4060 offers the market a unique molecule:

With an outstanding corrosion inhibition on carbon steel and galvanized steel
Excellent corrosion inhibition within a wide range of water parameters (pH, hardness, etc.)
Inherent biodegradable, making it an environmentally friendly solution
Superior hardness stabilization, to avoid scale formation in cooling towers or on heat exchanger surfaces
Containing our best polymers to control calcium phosphate scale under critical conditions
Offers high efficiency with a low level of P
Additional synergistic effects with standard phosphonic acids
Patent protected technology

Corrsave® 100 has been developed by Kurita and is produced exclusively by Kurita Europe.