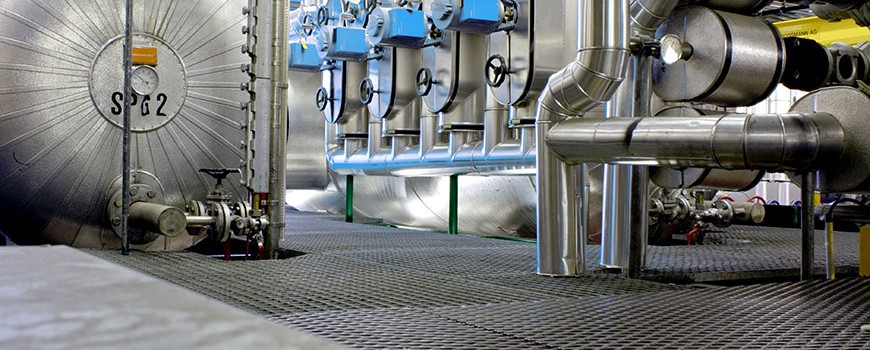 Cetamine® Technology – a comprehensive and innovative technology for boiler water treatment.

Kurita's innovative and patented Cetamine

®

Technology has been developed for complete protection of steam generators, hot water boilers and closed systems. The Cetamine

®

Technology is based on surface-active film-forming amines for the formation of a hydrophobic protective film on surfaces in the whole system. This treatment program is frequently applied in low-pressure shell boilers and medium to high-pressure water-tube boilers in all types of industry.

For the application in power plants and industrial power plants, specific products are available which comply with steam purity requirements according to international guidelines. One of the main advantages of the Cetamine® Technology is the flexibility for different boiler operation modes. Once the hydrophobic protective film has been established on system surfaces plants have the full flexibility for short or long term system shut-downs.

Cetamine® products are available as single component film-forming amine solutions for the application in heat recovery steam generators (HRSG) or fossil-fired power plants and as multi-component products for complete plant protection in shell boilers and water tube boilers.

Boiler water treatment with Kurita's Cetamine® Technology provides:

Flexible treatment programs for boiler operation in continuous or discontinuous mode
Preparation of shell boilers and water-tube boilers for system shut-downs
Improved heat transfer compared to conventional treatment programs
Lower corrosion and corrosion products especially during system start-ups
Reduction of flow accelerated corrosion
Increased system lifetime and reliability
Compatibility with online sensors
Significant savings in water and energy

The treatment program based on Cetamine® Film-forming Amines (CFA) is controlled by an easy to apply analytical method. The film-forming amines can be determined by a simple test kit, a photometer method or continuously with Kurita's Cetamine® Online Monitor. An innovative and patented method to determine the hydrophobic, protective film-forming amine on system surfaces during shut-down periods is also available.